You are here:
Home

Program
Program
We're happy to announce our keynote speakers. The rest of the program will be announced soon.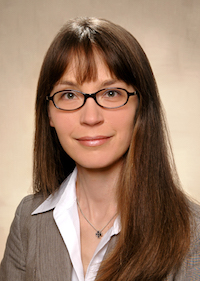 Daniela Oelke
8:40-09:40
Keynote: Explainable Artificial Intelligence in an Industrial Setting
Abstract: TBD.
Bio: Daniela Oelke is Senior Key Expert for Explainable Artificial Intelligence and Visual Analytics at Siemens. She is passionate about helping others to discover what is possible with (visual) data analysis and how it can be used in data-driven innovation projects. At IEEE VIS she serves as a VisInPractice co-chair aiming at a higher visibility and attractiveness of IEEE VIS for practitioners and creating a space for practitioners and researchers to meet and share experiences, insights, and ideas in applying visualization and visual analytics to real-world use cases. Prior to joining Siemens, Daniela Oelke was a research scientist at the DIPF (the German Institute for International Educational Research) in Frankfurt, Germany and the University of Konstanz, Germany. She received her Ph.D. in Computer Science from the University of Konstanz where her research focus was on Visual Document Analysis.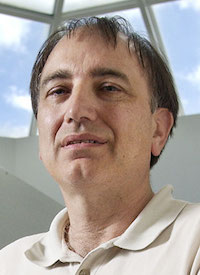 Pat Hanrahan
Keynote: Automating Analysis
Patrick M. Hanrahan
,
Stanford University
Abstract: TBD.
Bio: Patrick M. Hanrahan is a computer graphics researcher, the Canon USA Professor of Computer Science and Electrical Engineering in the Computer Graphics Laboratory at Stanford University. He is also Tableau's Chief Scientist. His current research involves rendering algorithms, high performance graphics architectures, and systems support for graphical interaction. He also has worked on raster graphics systems, computer animation and modeling and scientific visualization, in particular, volume rendering. Before joining Stanford he was a faculty member at Princeton. Pat has also worked at Pixar where he developed volume rendering software and was the chief architect of the RenderMan Interface - a protocol that allows modeling programs to describe scenes to high quality rendering programs. Pat has received two Academy Awards for Science and Technology, the Spirit of America Creativity Award, the SIGGRAPH Computer Graphics Achievement Award, the SIGGRAPH Stephen A. Coons Award, and the IEEE Visualization Career Award. He is a member of the National Academy of Engineering and the American Academy of Arts and Sciences.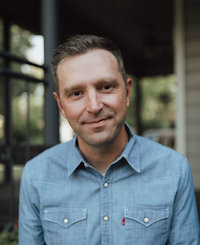 Kirk Goldsberry
Keynote: Analytics Illustrated - How Visualization Is Changing Sports Forever
Kirk Goldsberry
,
San Antonio Spurs
Abstract: TBD.
Bio: Kirk Goldsberry is one of the leading experts in basketball analytics, a booming new field that has taken the sport by storm. He is currently the Vice President of Strategic Research for the San Antonio Spurs and the chief analytics consultant for USA Basketball. Previously a staff writer at Grantland and FiveThirtyEight.com(http://FiveThirtyEight.com), he has written hundreds of articles about the NBA. Prior to his writing career, Goldsberry worked as a professor at Harvard University and Michigan State University.